Free Hosting - Hosting for free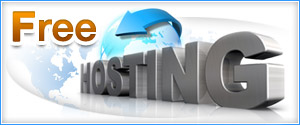 IC-MyHost เปิดให้บริการ ฟรีเว็บโฮสติ้ง Free Host สำหรับ เว็บไซต์พระพุทธศาสนา เว็บไซต์มัสยิดอิสลาม เว็บไซต์องค์กรการกุศล และสำหรับนิสิต MIT 11 ซึ่งทาง IC-MyHost เล็งเห็นและเข้าใจดีว่า ปัจจุบันเว็บไซต์และการใช้งานอินเตอร์เน็ต มีความสำคัญอย่างมากในการเผยแพร่ข้อมูลข่าวสาร ด้วยเหตุดังกล่าว IC-MyHost จึงได้มี "ฟรีเว็บโฮสติ้ง Free Web Hosting" host free เพื่อส่งเสริมการเผยแพร่ข้อมูลข่าวสารด้านศาสนา องค์กรการกุศล และเพื่อสนับสนุนด้านการศึกษา โดยไม่คิดค่าใช้จ่ายใดๆ ในการใช้งาน เว็บโฮสติ้ง web hosting
IC-MyHost
provides
free web hosting
for religious organizations, charitable organizations and students such as PSU MIT'11. We realize that the use of web sites and internet is significantly important nowadays to publicize information. So, IC-MyHost offers "
Free Hosting
" to support religious and charitable organizations and education for free.
Hosting Free 2.6 GB

Application procedures for free web hosting

- Host Free 2.6 GB
- Data transfer 260 GB /month
- Unlimited Subdomain
- Unlimited Database
- Unlimited Email (Outlook / Webmail)
- Linux Hosting
- HTML/ PHP/ CGI
- Support all CMS Such as Wordpress, Drupal, Joomla, etc.
- 1 year free service (next service year to be considered)

Application procedures for free web hosting for religious organizations

- A copy of permission document for construction of temple or mosque issued by Department of Religion Affairs
- Application document



Application procedures for free web hosting for charitable organizations
- Establishment document of the organizations
- Application document

After consideration, IC-MyHost will open the service within 7 days (business hours) and send terms of use to the email address indicated in the application document

Note: All pages of documents must be signed by authorized individuals.

Free Hosting 100 MB

Application free hosting procudures for students

- Hosting Free 100 MB
- Data Transfer 150 GB /month
- Unlimited Subdomain
- 1 Database
- Unlimited Email (Outlook / Webmail)
- Linux Hosting
- HTML/ PHP/ CGI
- Support all CMS such as Wordpress, Drupal, Joomla and etc.
- 1 year free service (next service year to be considered)
For PSU MIT'11 Students
- order from the home page by choosing Linux Web Hosting Package Mini.
- After the procedures, please inform us your application via hotline number 082-263-8558with your first name, last name and student ID number
Top of Business Web Hosting Service For Your Successful Business....IC-MyHost.com

Web Hosting Promotion
Web Hosting 2.6 GB just only 1,800 baht with free domain for entire used
Hosting The high quality website is needed. Consequently, the communication is not the obstacle for your value business.
Dedicated Server Dell R210 Intel(R) Xeon(R) X3430 Processor (2.4GHz, 8M Cache, Turbo) (4 Cores, 4 Threads) Ram 8GB HDD 500 GB เพียง

5,400

฿ 3500 ฿/เดือน
Dedicated Server Dell R320 Xeon E5-2407 2.20GHz, 10M Cache, 6.4GT/s QPI Ram 4GB HDD 1 TB only

6,300

฿ 4200 ฿/mon
Domain Name Discount from 450 baht to 400 baht only, this price for entire used
Host 200 MB Unlimited Data Trasnfer/User/FTP just only 900 baht / year
Windows Web Hosting 100 MB just only 1,080 baht / year
Web Design Package 4 pages just only 5,900 baht with free Web hosting, Domain Name, SEO and Web Promote Internet Marketing
E-Commerce Web Design Package only 15,000 baht with management products program and initial internet marketing. Next other year just only 1,xxx baht [only host & domain price].
Domain .in.th only 400 baht got 2 domain names