Cloud Hosting | Cloud Web Hosting | Cloud Hosting Thailand ::
High cloud thailand performance servers services including professional advices
IC-MyHost is a leader of Cloud Hosting and Cloud Server. Our customers either in Thailand or other countries give the credits to us. The world standard server is provided to support and promote your online business. We also have the knowledgeable and skilful computer engineering team to take care the cloud computing services including professional advices. Further trust for efficientcy of our cloud web hosting with SLA 99.9 % uptime. Be sure to use our Cloud Hosting Service .
We have high performance servers which are located at 13th of a telecom building. CAT Data Center which has the big backbone 450 Gbps is provided, with Gigabit Network full system, Best performance and Stability. 24 hours services are served by computer engineering team to support. Choices of servers such as Cloud Windows Server, Cloud Linux Server and Cloud Web Hosting several packages that meet your requirements are waiting for you to choose either special performance of the servers, large spaces or general business. Also including with Backup System for your business.
Why Daily & Weekly Backup
IC-MyHost backup system

Cloud Network Diagram
IC-MyHost network diagram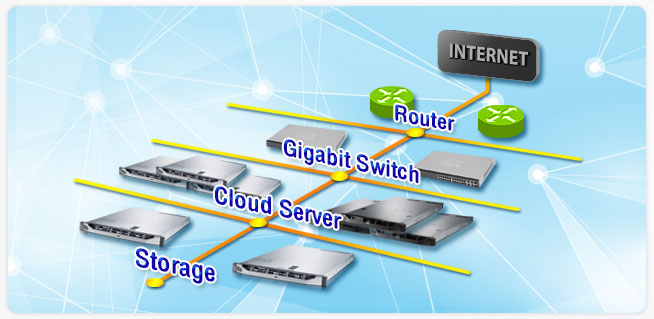 IC-MyHost Cloud Web Hosting Specification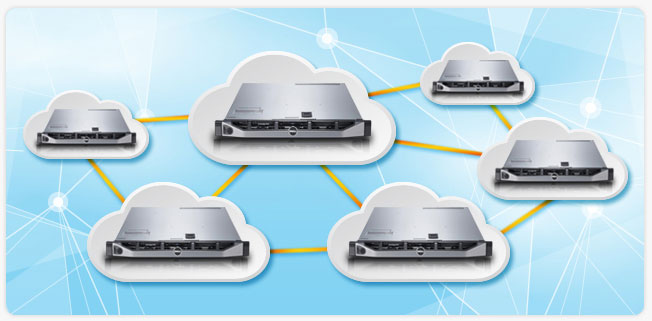 | | |
| --- | --- |
| Servers | Dell PowerEdge R610 |
| Processor (CPU) | 2 x Intel(R) Xeon(R) Processor X5675 (12M Cache, 3.06 GHz, 6.40 GT/s Intel(R) QPI) (12 Cores 24 Threads) |
| Operating System | Xen Server 6.2 |
| Primary HardDrive | 2 x 300GB 10K RPM SATA Hot Plug Hard Drive : Raid 1 |
| Memory (RAM) | 96GB Memory (12x8GB), 1333MHz, Single Rank RDIMMs |
| Controller | PERC H700 |
| Network Adapter | Gigabit Network Adapter |
| Power Supply | 717W Dual Redundant Power Supply |
| | |
| --- | --- |
| Storage | Dell PowerEdge R320 |
| Processor (CPU) | Intel ® Xeon ® E5-2407 2.20GHz, 10M Cache, 6.4GT/s QPI |
| Operating System | Xen Server 6.2 |
| Storage | 4 x 2TB 7.2K RPM SATA 3.5 " Hot Plug Hard Drive : Raid 10 |
| Memory (RAM) | 8GB Memory (2x4GB), 1333MHz, Single Rank RDIMMs |
| Controller | PERC H310 |
| Network Adapter | Gigabit Network Adapter |
| Embedded Network Controller | Broadcom 5720 dual port Gigabit Ethernet without TOE and ISCSI offload |
| Power Supply | Hot Plug Power Supply 550W |
| | |
| --- | --- |
| Switchs | Cisco Switchs |
| Cisco Switch | Cisco SG350X-48 52-port Gigabit Stackable Switch |